Image Details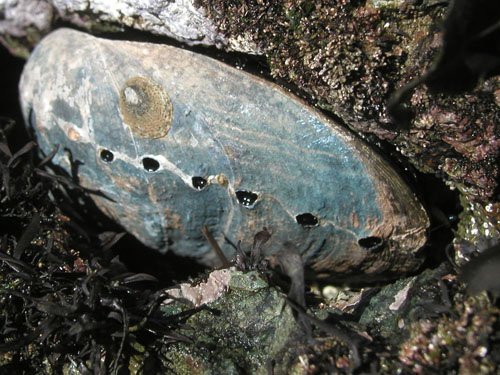 The shell of this live black abalone
Haliotis cracherodii
has a pale, bluish coloring when dry. In 2009 black abalone were listed as an endangered species.
Species:
Black abalone (
Haliotis cracherodii
)
Location (General):
Big Sur
Date taken:
July, 20 2004
Photo credit:
Steve Lonhart / NOAA MBNMS
Photographer's comments:
The location information has been withheld to protect this population.

File name: SIL_072004_072.jpg